Melvit
Rye Krzyca Flour 1 KG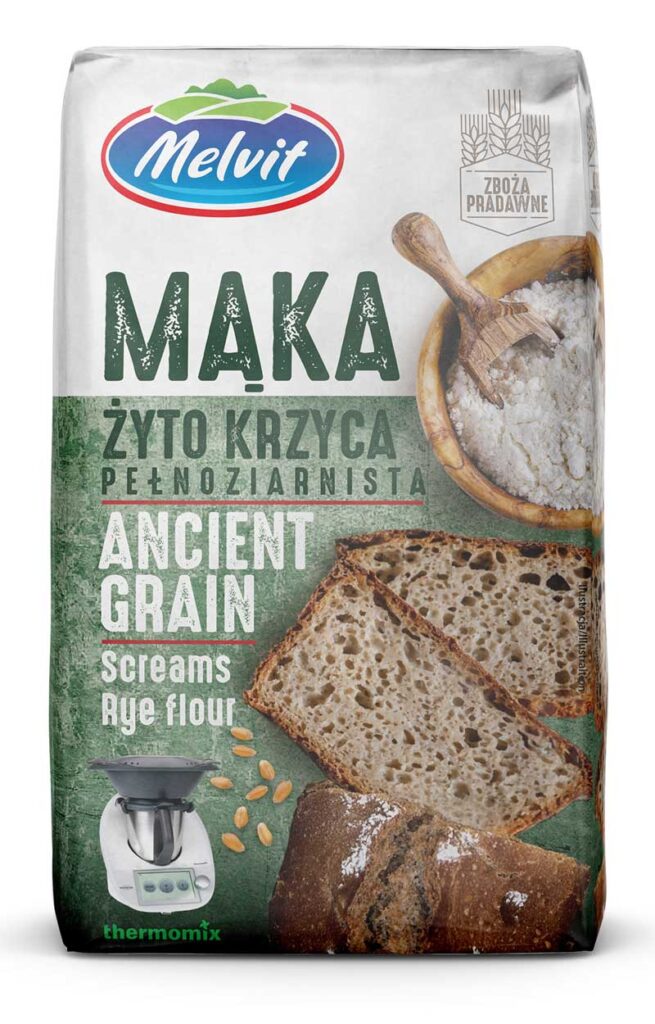 Net weight:

1 KG

EAN code:

5906827020748
The number of items:
qty in a box:

10

qty on a layer:

96

qty on the pallet:

672
Nutrition facts per 100 g:
Energy:

1381 Kj/327 kcal

Protein:

14 g

Fibre:

16 g

Carbohydrate::

56 g

Sugars:

1.7 g

Fat:

1,7 g

Saturated fatty acids:

0,3 g

Salt:

<0.01 g
Description:
Rye Krzyca is one of the oldest types of rye. Rye Krzyca slowly returns to favor, In the past it was used to bake delicate bread and today it is also used for similar purposes. The flour contains sterols, i.e. substances that support our body in the proper management of cholesterol. Krzyca flour contains E vitamins which have antioxidant properties. It also includes natural alkylresorcinols, which should be present in every diet due to its anti-cancer effect.